I began last Sunday morning like most Sunday mornings: sitting at my keyboard trying to muster up enough energy for a proper sound check. I was waiting for my coffee to kick in when through sleepy eyes I saw a man about my age walking up to the stage. Sweat was dripping down his forehead. He was holding 2 bottles of Mountain Dew in his hands. His eyes were wide and it looked like he was on something.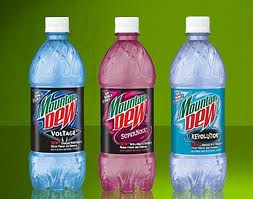 He asked, but mostly stated, "Where is God?". I was a bit surprised and needed to hear what he said again so I asked, "What was that?". He responded with, "Where is God? Can you hold him in your hand? He's not here! He's up there!"
Before I could say anything, an older man from the church walked up to him and said, "Can I help you sir?". As he began to quickly walk out of the church I heard him say, "God isn't here. He's up there. I've given my worship and this is the last time I'll ever step foot in a church." With that he took off down the road on foot.
We were all a bit stunned by the randomness of the visit. No one in the church had seen him before this.
10 minutes passed before I thought that someone should go after him; make sure he was ok, tell him that God doesn't live in a building but within His people.
So Scott and I drove up and down the road searching for him. After about 15 minutes we had to head back to the church to play music for the service but I couldn't get him out of my mind. Every song I played I sang with him in mind. I thought of how God hasn't stopped pursuing him and how God doesn't stop pursuing us… pursuing me. As I sang "You Are The Water" I thought of the words that Jesus said," If anyone thirsts, let him come to me and out of him will flow rivers of living water." I wondered, Am I really letting God occupy me; dwell within me?
Mountain Dew man made me think about a lot. I wish I could talk to him.
So if you see a tall man who looks about 28 years old walking on a road in Michigan with crazy eyes, stop and find out his story.